Yoga Therapy
Yoga Therapy is Yoga practice with the intention of curing specific ailments in the individual. The methodology has seen great success in treating conditions such as asthma, diabetes and sciatica, to name just a few. Yoga Therapy is an ideal drug-free therapy for health problems of a 'psychosomatic' root; most especially hypertension, anxiety and depression.
The History of Yoga Therapy
Yoga Therapy is a relatively new discipline in the world of Yoga; an advance towards combining the ancient theories of Yoga with a modern approach to medicine. This development is due in large part to the pioneering work of Swami Kuvalyananda at the Kaivalyadhama Health and Yoga Research Center in Lonavla, and is upheld within the Indian tradition by such admirable proponents as Yogacharya Vishwas Vasant Mandlik.
Yoga Therapy Techniques
The techniques employed in Yoga Therapy are no different to the recommendations of the classical ashtanga system. When approaching Yoga Therapy as a curative method for health conditions, it is likely that the physical, 'external' techniques of asana and pranayama will take precedence. This is a necessary priority to meet immediate health concerns, but Yoga Therapists will maintain that optimum health lies in embarking upon a full practice of Yoga, with its ethical and spiritual dimensions combined.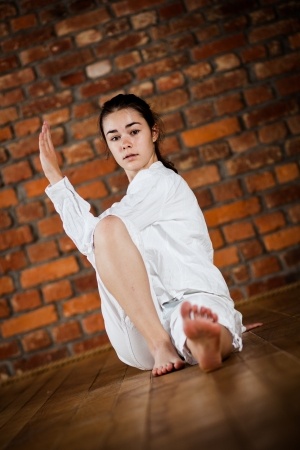 To understand more about how Yoga Therapy fits in with Patanjali's Ashtanga Yoga system, click here.
Yoga Therapy and Ayurveda
The story of Yoga Therapy highlights the need for reunion of the ancient health systems of Yoga and Ayurveda. While Yoga Therapy is a valuable healing methodology, it does not include a diagnostic system, or the possibility of medicinal treatment. As the most ancient medical science in world history, Ayurveda provides all the aspects of diagnostic, medical and lifestyle guidance missing from the Yoga tradition. The ongoing international migration of Ayurvedic life-science is necessary for our global community to fully appreciate the possibility of an intuitive approach to health utilising natural cures.
Kairali Yoga offers a range of Ayurvedic Treatment courses, in conjunction with Therapeutic and Restorative Yoga. For our latest scheduled Yoga and Ayurveda Retreats featuring special Guest Teachers, click here.