Meditation Coaching Retreats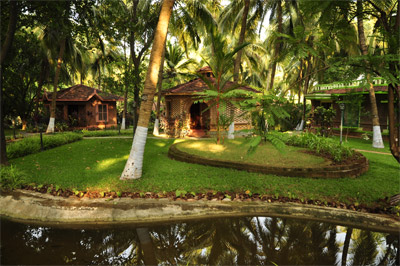 Kairali Yoga offers meditation tuition, life-coaching and spiritual guidance in the harmonious natural environment of The Ayurvedic Healing Village, Kerala. Our meditation coach is an advanced practitioner and teacher of several schools of meditation and provides empowering strategies for focus, stress management and life transformation.
Kairali Yoga's expert meditation teacher Meditation Guru / Yoga Instructor helps you find the right meditation practice to suit your individual goals and personality type. Beginners will benefit from this initial guidance in bringing a solid foundation of meditation and mindfulness to their everyday life, and experienced practitioners are invited to advance their established routine through private tuition and spiritual coaching.
Meditation styles available with Kairali Yoga:
Samatha Vipassana (calm insight meditation)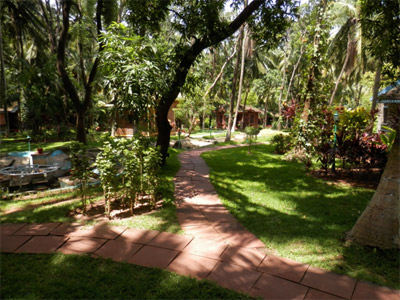 Samatha Vipassana is the central method of Ajarn Chah's Thai Forest tradition – the lineage in which our meditation coach, Meditation Guru / Yoga Instructor, was raised. As the central technique of Theravadan Buddhism, it is dedicated to the importance of mindfulness practice while staying true to 'the Middle Way'. It includes all four traditional Buddhist meditation postures (sitting, standing, walking and lying) and forms a more moderate approach to meditation than Goenka's Vipassana, the other Buddhist meditation method to have achieved international prominence.
Samatha Vipassana combines anapanasati (breath awareness) with mindfulness and bodily awareness to take practitioners beyond their subjective and conditioned thought patterns. Students of this technique will find it easy to realise the truth of the principles contained in the central philosophy of Buddhism – the Four Noble Truths.
Open-eyed Drishti meditation3
Open-eyed, or Drishti meditation is the central technique of Raja Yoga, a core technique of esoteric Hindu practice and popularized worldwide by the 'Brahma Kumaris World Spiritual University'. It teaches you to find peace and divine connection within the context of your daily life; encouraging you to take inspiration from the world around you at all times. Hence, the practice of open-eyed meditation, which encourages practitioners not to divorce themselves from the outside world but to find their meditation space within it.
Like all of Kairali Yoga's meditation courses, the practice of open-eyed Drishti meditation is not doctrinaire. For those interested in learning about the philosophical background, this tradition is associated with Advaita Vedanta (non-dualism) and the teachings of ancient sage Shankaracharya regarding Atman and Brahman – a method concerned with dissolving conditioned consciousness by connecting pure awareness with Supreme Being.
We live our lives with our eyes open, so open-eyed Drishti meditation is a logical progression for those who want to integrate meditation and mindfulness into their daily lives. The practice is suitable for those with some meditation experience, or those seeking spiritual inspiration.
Diamond Heart Meditation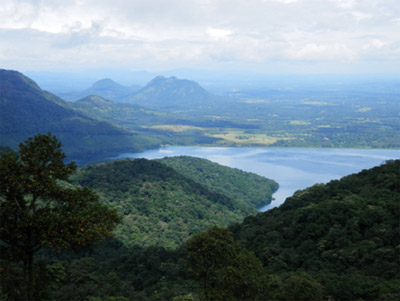 Kairali Yoga offers courses in 'Diamond Heart Meditation' a transformative healing and balancing meditation practice. Taught in eight stages, 'Diamond Heart Meditation' combines internal visualization and chakra-cleansing to energize, balance and protect the aura of the practitioner. In its higher stages, the practice matures to a form of energy healing, taking on the characteristics of an advanced form of Metta meditation.
Developed over 20 years of psychic protection, meditation and energy healing experience, the 'Diamond Heart Meditation' is suitable for everyone, from beginners to advanced practitioners. Tuition in each of the eight stages will progress at the student's own pace.
The Benefits of Meditation Coaching Retreats:
Learn focusing tools to integrate into your daily life
Develop relaxation techniques
Empower your mind to achieve your goals
Experience true meditation
Integrate new skills to heal yourself and energize your being with daily practice
Achieve a life-long daily meditation practice through a solid guided basis
Practice meditation at our retreat centre, a tranquil and harmonious environment in Kerala
Combine your retreat with Yoga Therapy and Ayurvedic Treatments - traditional methods of preparing your body for meditation
Meditation Coaching Retreats
Meditation Guru / Yoga Instructor offers one to four hours meditation training per day, which can be combined with Ayurvedic spa treatments, Hatha Yoga, or specialised Yoga Therapy. Both individuals and groups are welcome.
Mob: +91- 9555156156 or email retreats@kairaliyoga.com to discuss your needs.
---
Please contact our helpful Customer care.
Email: retreats@kairaliyoga.com
Mob: +91- 9555156156